After putting together a business plan, my investor helped me with the initial start-up costs. The name came from my desire to create a fun, warm, welcoming environment for seniors who we call "our Friends" to "retreat" while their family caregiver was at work or needed time away. Thus, A Senior Retreat, Adult Day Services came to mind.
In designing our logo, I knew it needed to have butterflies to symbolize seniors when they participate in peer activities, find purpose and happiness rather than isolation at home in front of a television. It's AMAZING! They really do spread their wings and fly like butterflies!
We opened our first center in Martinsville, Indiana in June 2019 serving Morgan County. It was a vacant church and will serve 25-30 clients per day. In March 2022, we opened our second location in Franklin, Indiana to serve Johnson County. It is a 1951 house and feels like a "home away from home." Our goal is to open several centers in rural counties of south central Indiana in the next several years.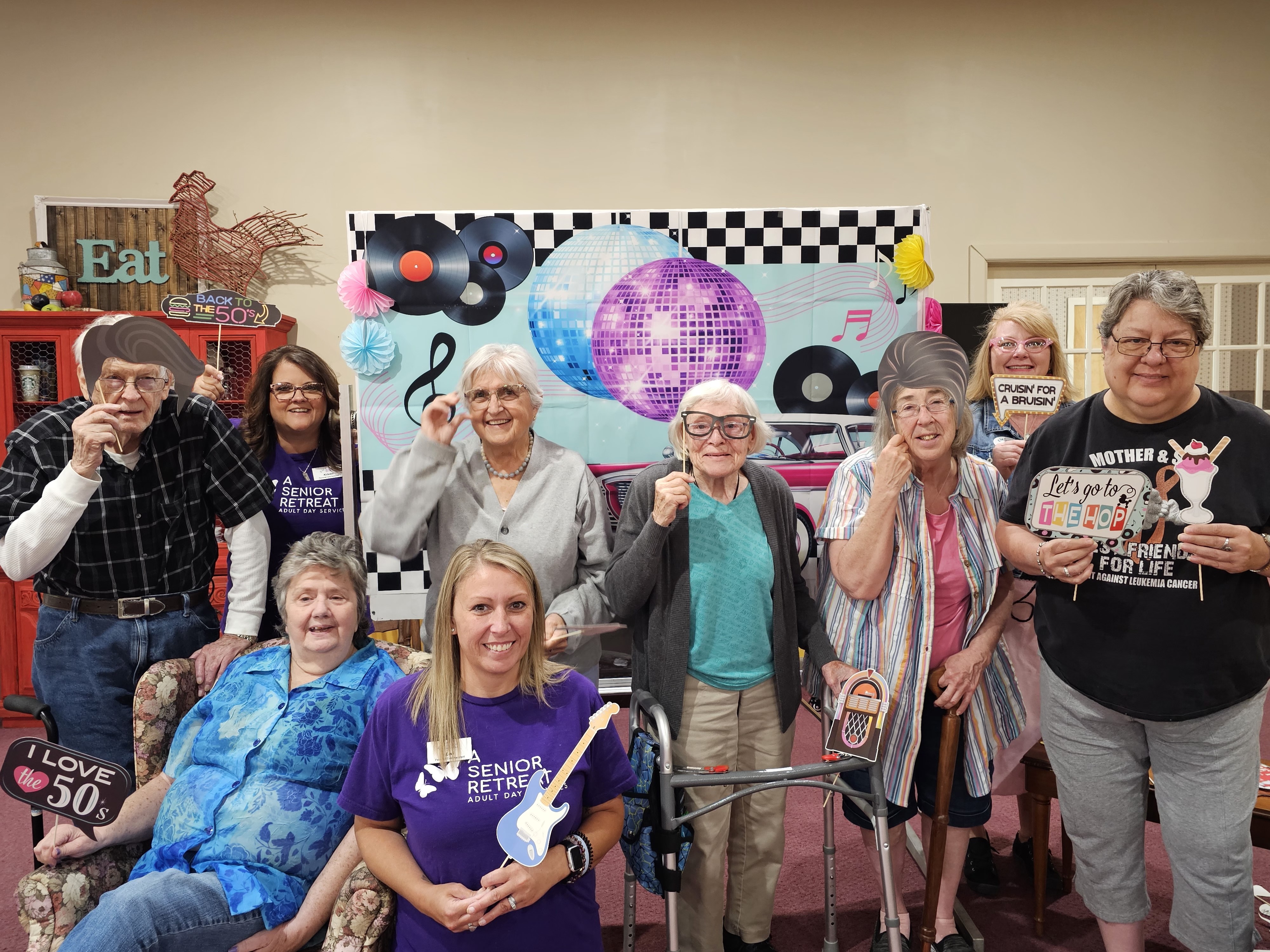 We believe that every person is a treasure!
A Senior Retreat provides planned program of activities in a professional care setting designed for older adults who require supervised care during the day, or those who are isolated and lonely. Our center located in Martinsville, IN enables seniors to socialize and enjoy planned activities in a group setting. At the same time, we offer family caregivers respite from caregiving duties while knowing that their loved one is in a safe place.
If you're a family caregiver of an older adult and they're in need of assistance and/or supervision, give A Senior Retreat a CALL TODAY!
If you know a family caregiver that is feeling stressed or burnt out, TELL THEM about A Senior Retreat TODAY!
Custom HTML/CSS/JAVASCRIPT
Morgan County
609 S. Lincoln Street
Martinsville, IN 46151
Phone: 317-999-8145, Option 1
Johnson County
1040 W. Jefferson Street
Franklin, IN 46131
Phone: 317-999-8145, Option 2