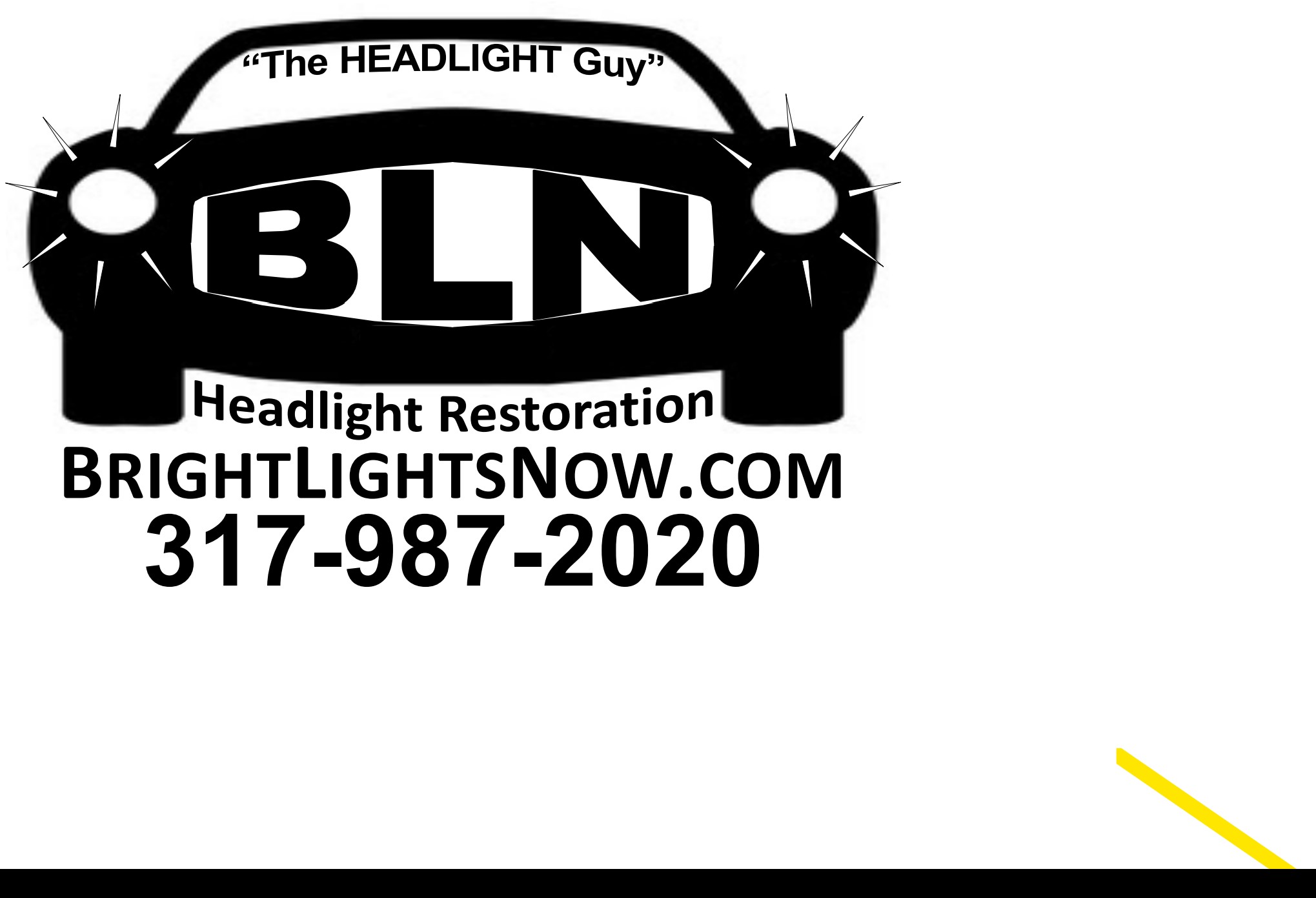 Thousands upon thousands of Hoosiers drive their vehicles with a little more peace of mind thanks to Bright Lights Now (BLN). BLN is a leading headlight restoration company based in Bargersville, Indiana. Being aware of the fact that approximately 50% of fatal crashes occur in the hours of darkness and a significant portion of those happen on dimly lit roads, BLN stresses the importance clear, bright headlights as a crucial component in safe driving conditions.
Rick and Beth Lawson have owned and operated Bright Lights Now for 15 years. Unlike other businesses that restore headlights as a sideline or afterthought, BLN's focus is solely on this specialized service. The Lawsons have restored tens of thousands of headlights without a single complaint in the history of their company. By utilizing state-of-the-art techniques and best practices of the industry, BLN revitalizes cloudy, foggy, unsafe headlights transforming them into like-new, crystal-clear condition.
Who doesn't opt for convenience in their busy lives? Rick and Beth understand this all too well and operate their business as a mobile service, bringing their expertise right to your door. They are just a phone call away from your home, work or any location you choose. Renovated headlights by BLN are a hassle-free experience. With a business model truly dedicated to putting the customer's needs first the Lawsons have built a reputable and thriving business where they take pride in meticulous attention to detail resulting in exceptional customer satisfaction.
Bright Lights Now has garnered a stellar reputation in the industry as well as among their clients. They have a 4.9- star Google rating based on 202 five-star reviews – and counting. Their largest client is the Andy Mohr dealership in Avon where they consistently exceed the customer's expectations. Some other clients include Ed Martin Buick, Carver Toyota and ACRA dealership in Columbus. For further proof of their professionalism and dedication to quality, BLN is accredited by the Better Business Bureau.
Prior to starting the business, Rick served in the military as a communication specialist and then spent 30 years at General Motors primarily as a production jobsetter.
Beth worked at UPS for eight years and Eli Lilly for 11 years before deciding to jump into BLN with her husband where she is now a valuable partner and co-owner.
"We truly are a mom- and- pop operation and take great pride in our work," Rick assures us. "If we do the headlight restoration for you, you will love it."
Remember that we here at Martinsville Neighbors always encourage our readers to support local businesses.
Contact Bright Lights Now at 317-987-2020
Check out a short demonstration at the link below:
Custom HTML/CSS/JAVASCRIPT